After spending 7 years, 4 months, and 1 day in the Emerald City, my wife and I moved back to the east coast to a neighborhood (actually, a census designated place or CDP) named Brambleton in the Commonwealth of Virginia, located within the area that's considered Northern Virginia (or NoVA) during the summer of 2021. Seattle had its ups and downs for us and I will sincerely miss the natural beautify of the Pacific Northwest, the WSDOT ferry rides to Bainbridge Island, and the quirky little eateries (and distilleries!) in the area. I won't miss the broken politics, misguided legislation, and broken bridges. We purchased a new construction townhouse within walking distance to the Brambleton Town Center and sold our home in the High Point neighborhood of West Seattle (ironically, we used the same great realtor to buy it in 2014 and sell it this year).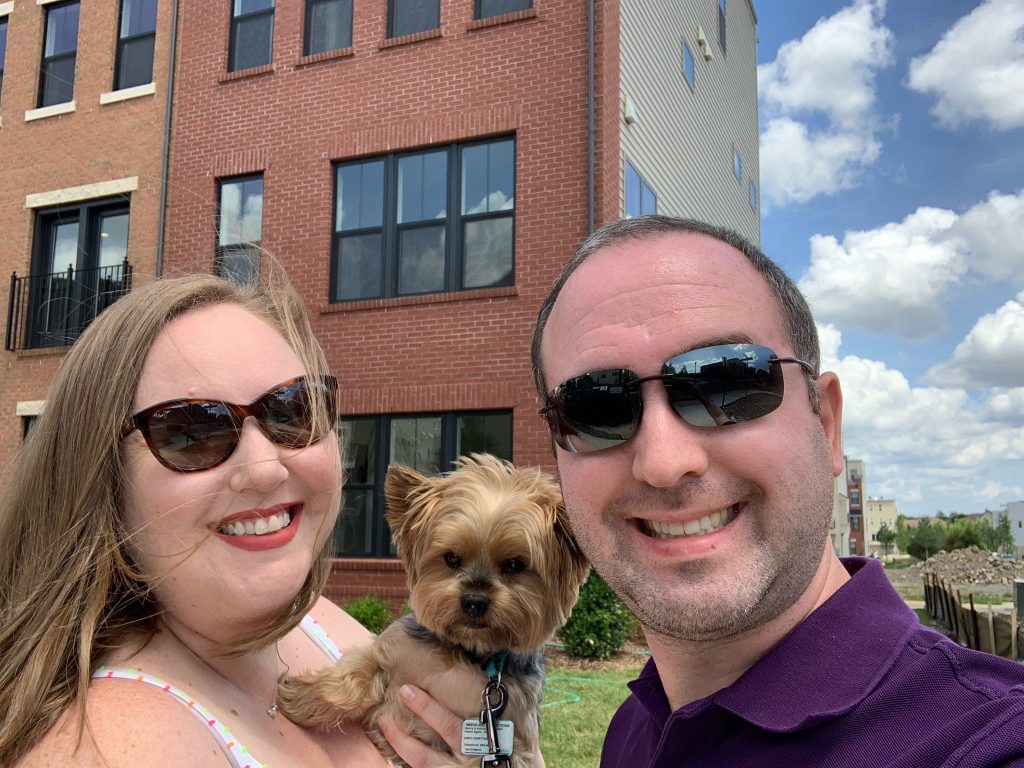 Our new home has Verizon FiOS (now stylized as Fios, for some reason) and I opted to upgrade to the highest speed plan, which, according to Verizon, is 940 Mbps downstream and 880 Mbps upstream. This is a welcome change from the troubles I had with Internet connectivity while in Seattle. The only downside is that there's no IPv6 and there's also no alternative due to a multi-year HoA agreement with Verizon. My cellular backup is still through Verizon Wireless, so I probably need to change that one of these days. Starlink is always an option, I suppose, but at $100/mo it's not really a cost-effective backup. Latency on the FiOS connection is fairly low but the GPON network provides more jitter than VDSL2 or even DOCSIS, which is surprising: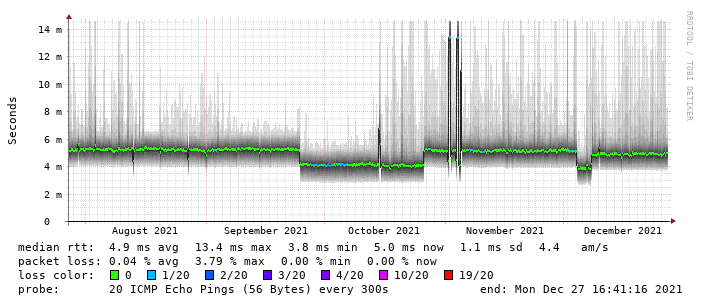 It would be nice if Verizon would finally fix their equipment so it doesn't keep breaking ICMP traceroutes, though.